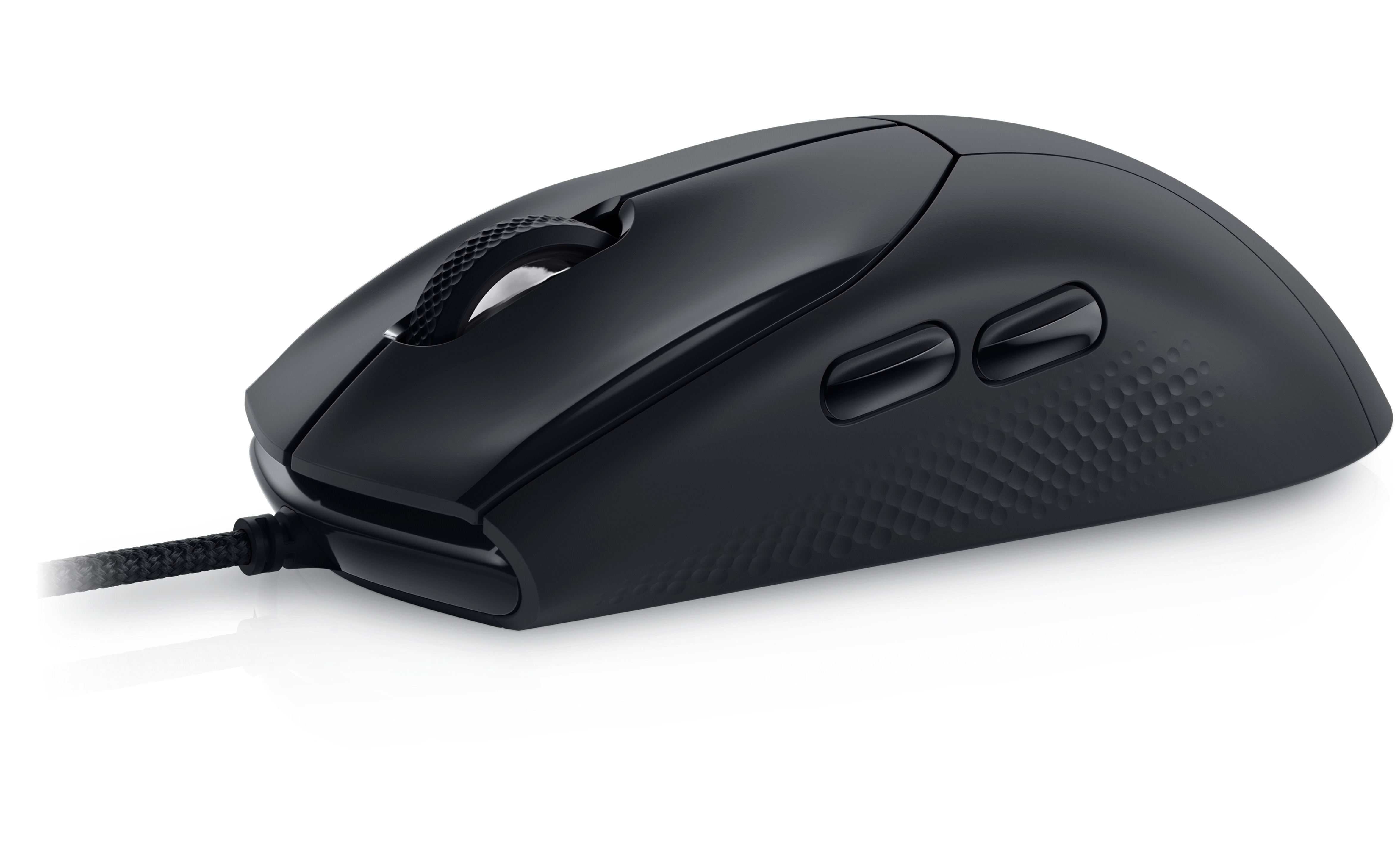 PERFORMANCE OPTIMIZED
Turn up the tempo with 19,000 native DPI, tracking of up to 400 inches per second and sensors capable of handling up to 50G max acceleration. Plus, enjoy improved accuracy and keep play uninterrupted with crisp, tactile L/R keyplates built to withstand 60 million clicks.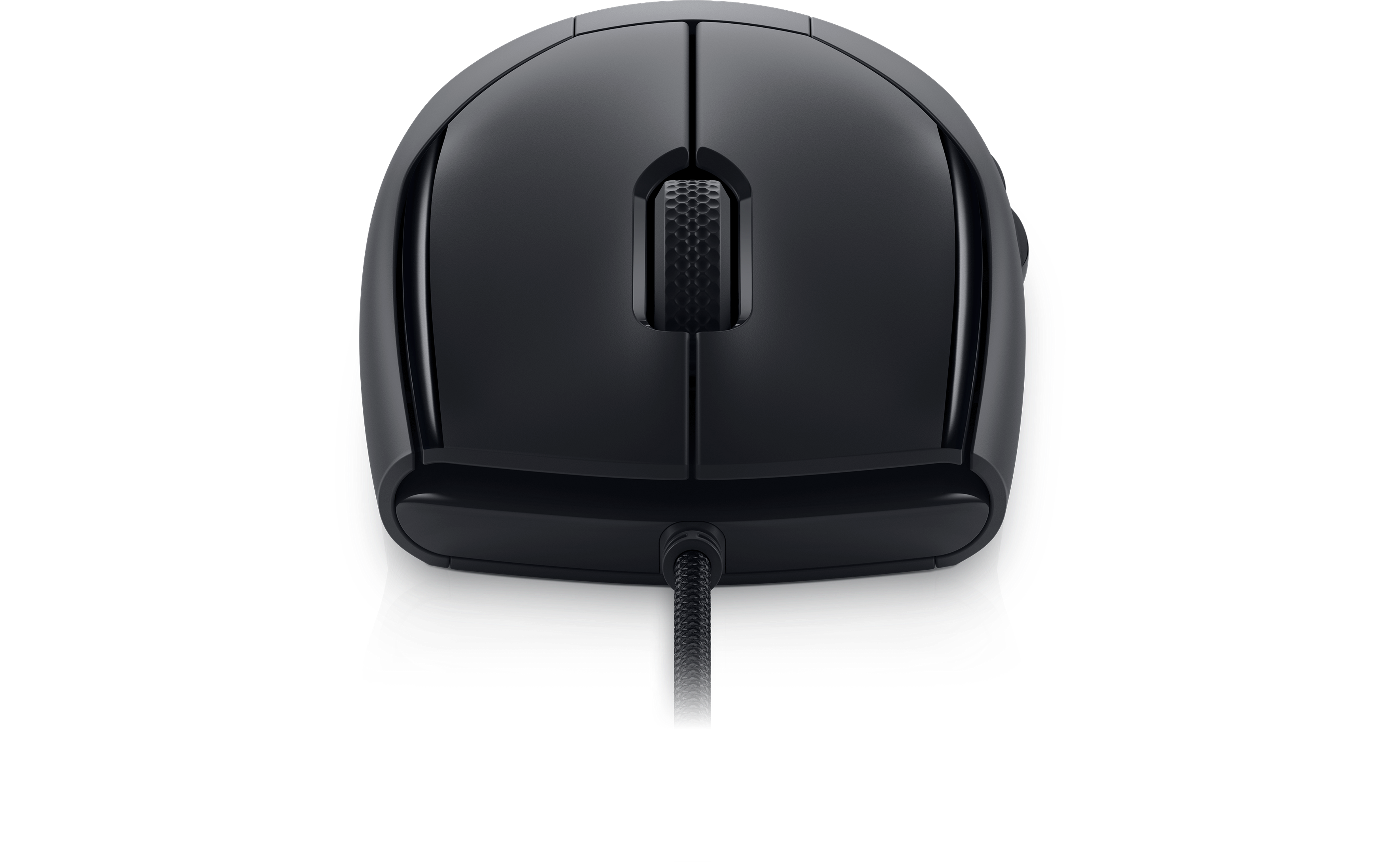 ERGONOMIC DESIGN
Comfort Prioritized
A slimmed-down design and 3D-sculpted thumb grips improve your control and enable longer, more comfortable gaming sessions.
Peak Customization
Six fully programmable buttons help you switch up your gameplay effortlessly. Executing combos becomes easy and convenient, as does toggling weapons.Flexible & Convenient
Performance is never compromised with an ultra-flexible, paracord USB-A cable that produces less drag while you game.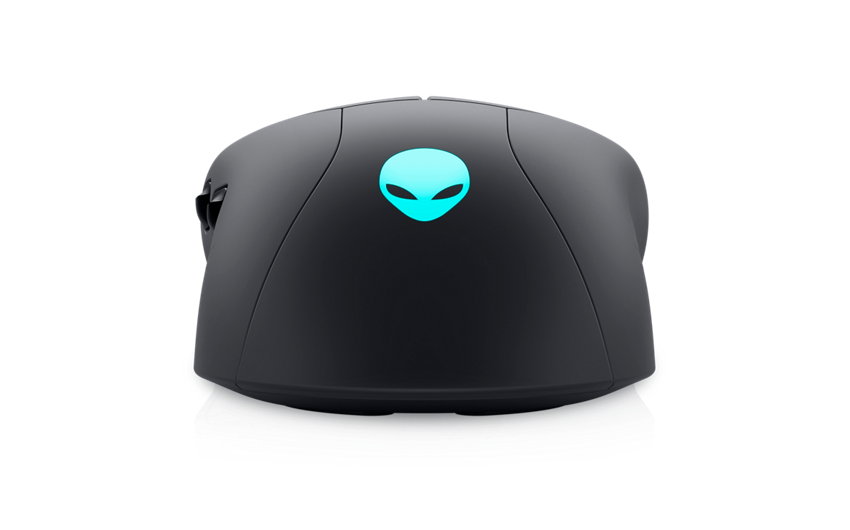 LEGENDARY STYLE
The stunning, black-colored finish of the AW320M complements our iconic Alienware industrial design. The flawless style is further accentuated by AlienFX RGB lighting that syncs with Alienware Command Center, for an unforgettable gaming experience.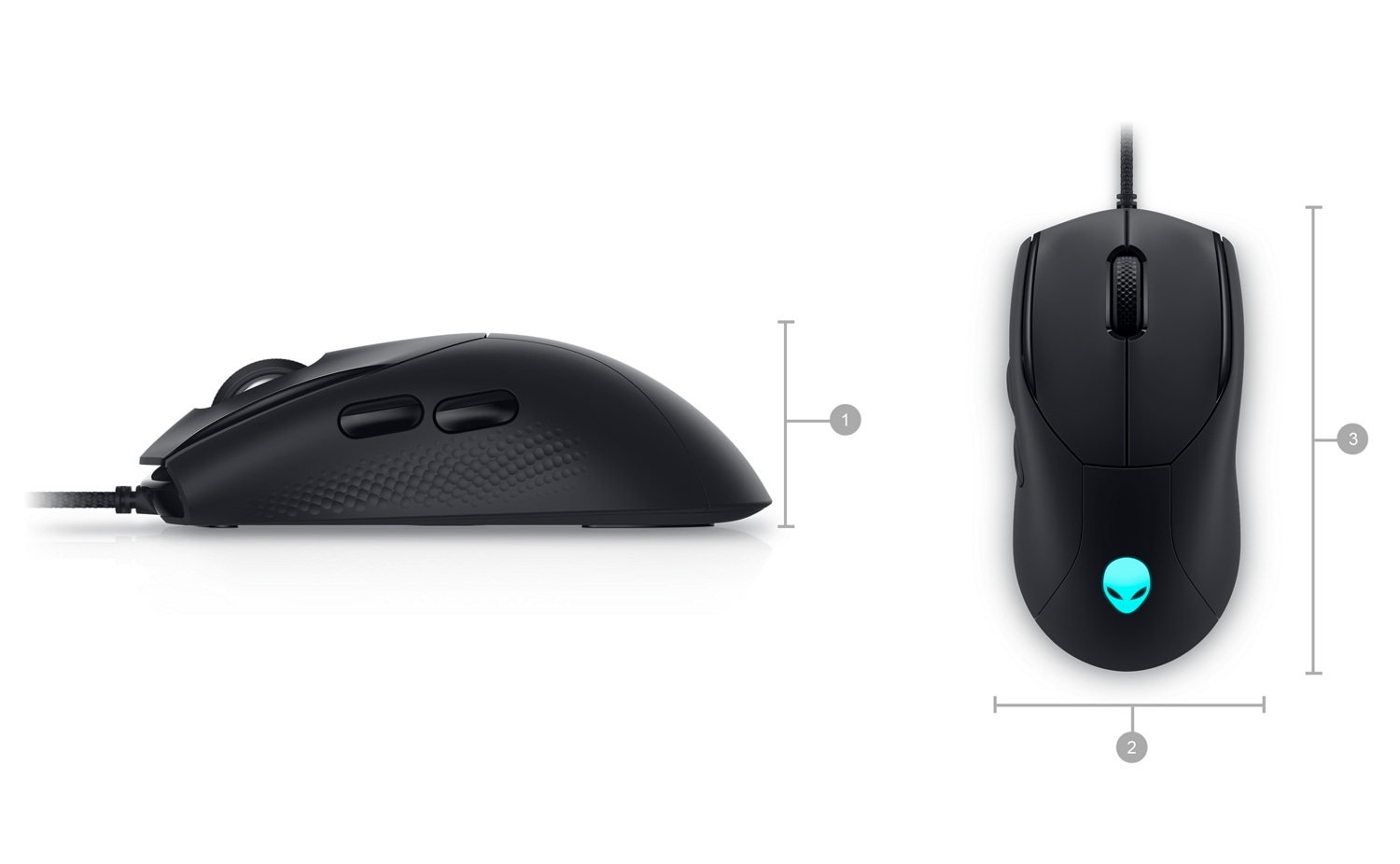 DIMENSIONS & WEIGHT
1. Height: 1.5 in. (38 mm)
2. Width: 2.46 in. (62.4 mm)
3. Depth: 4.9 in. (125 mm)
Mundësitë e pagesave